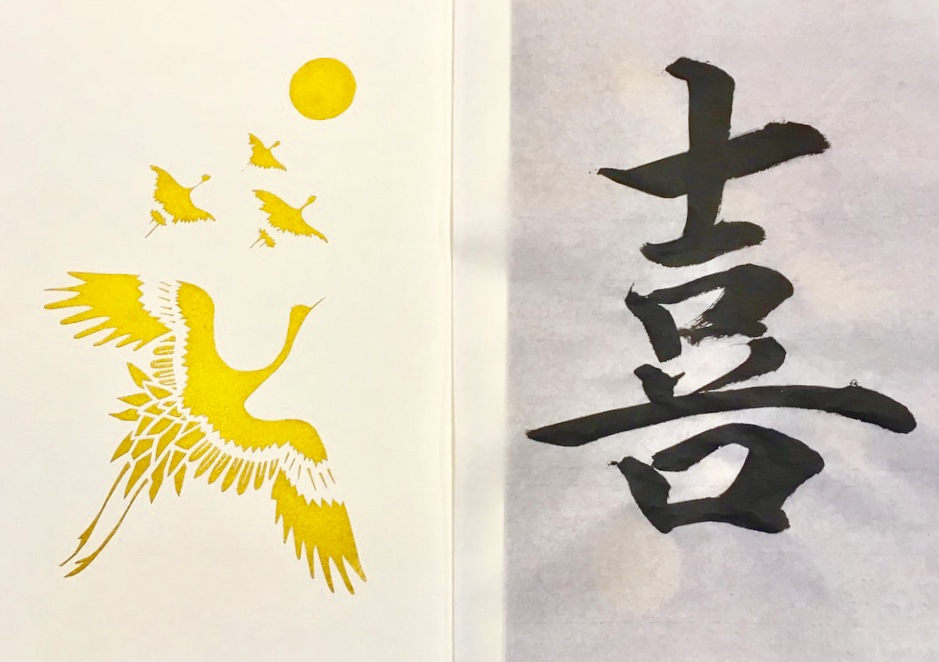 And you suddenly realize...
It's time to start something new and take a leap of faith.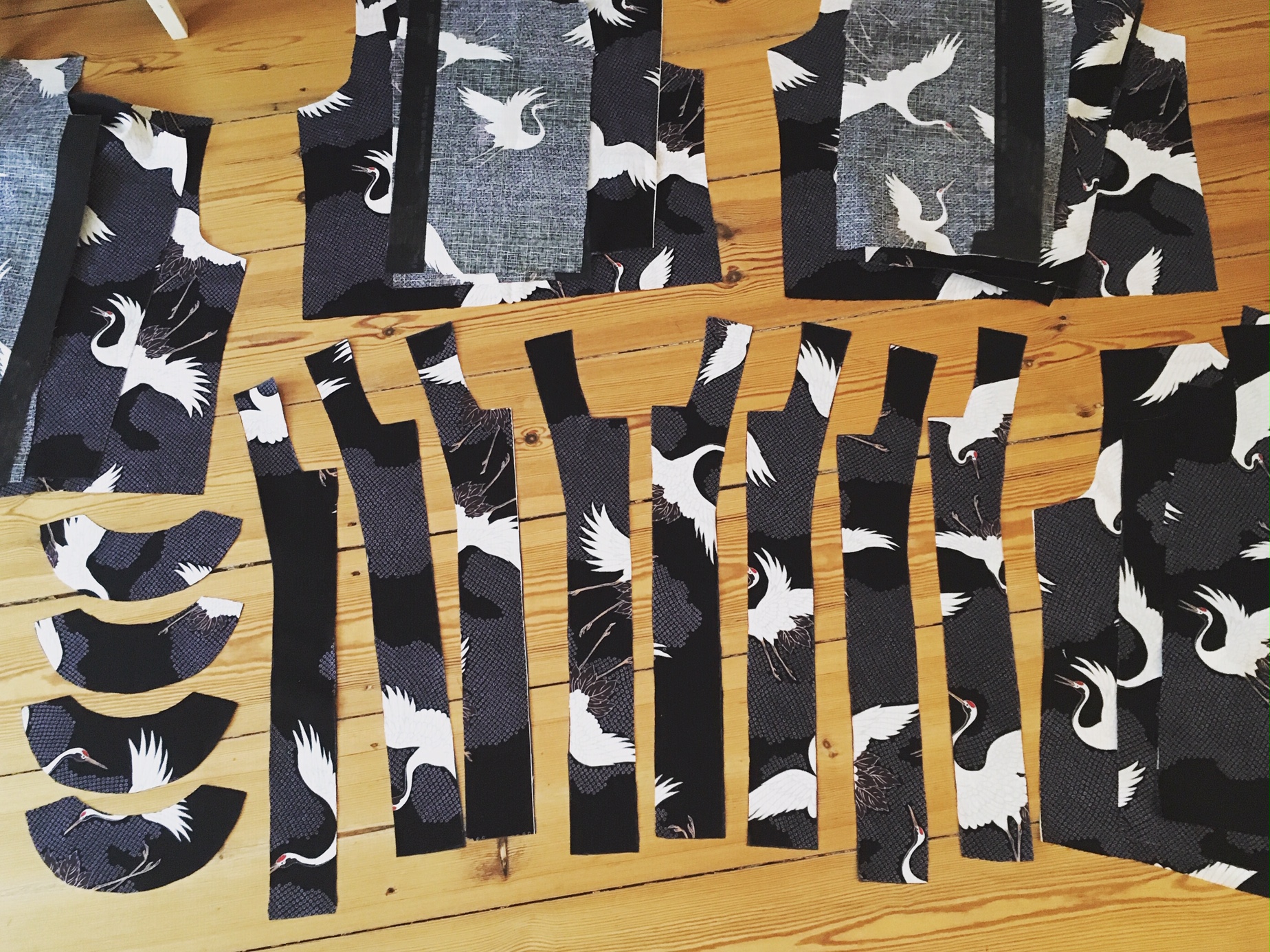 Designed & made in Berlin
Designed in Berlin. Fabric from across the world, mostly Japan.
Limited editions or small series (all handmade). Each jacket is individually hand-sewn.
We are a small workshop and produce on demand when you order.
Slow fashion:
Buy less. Choose well. Make it last. – Vivienne Westwood
Silkscreen printing
One of the most beautiful, sensual, yet unpredictable forms of craftmanship in existence. Completely unbiased.
Hand-printed products.
Waterbased dyes.
Available on request:
– Merchandising, logo prints
– Silkscreen printing workshop
Sustainability:
Our printed textiles are organic, Fair Wear, GOTS-certified and climate-neutral.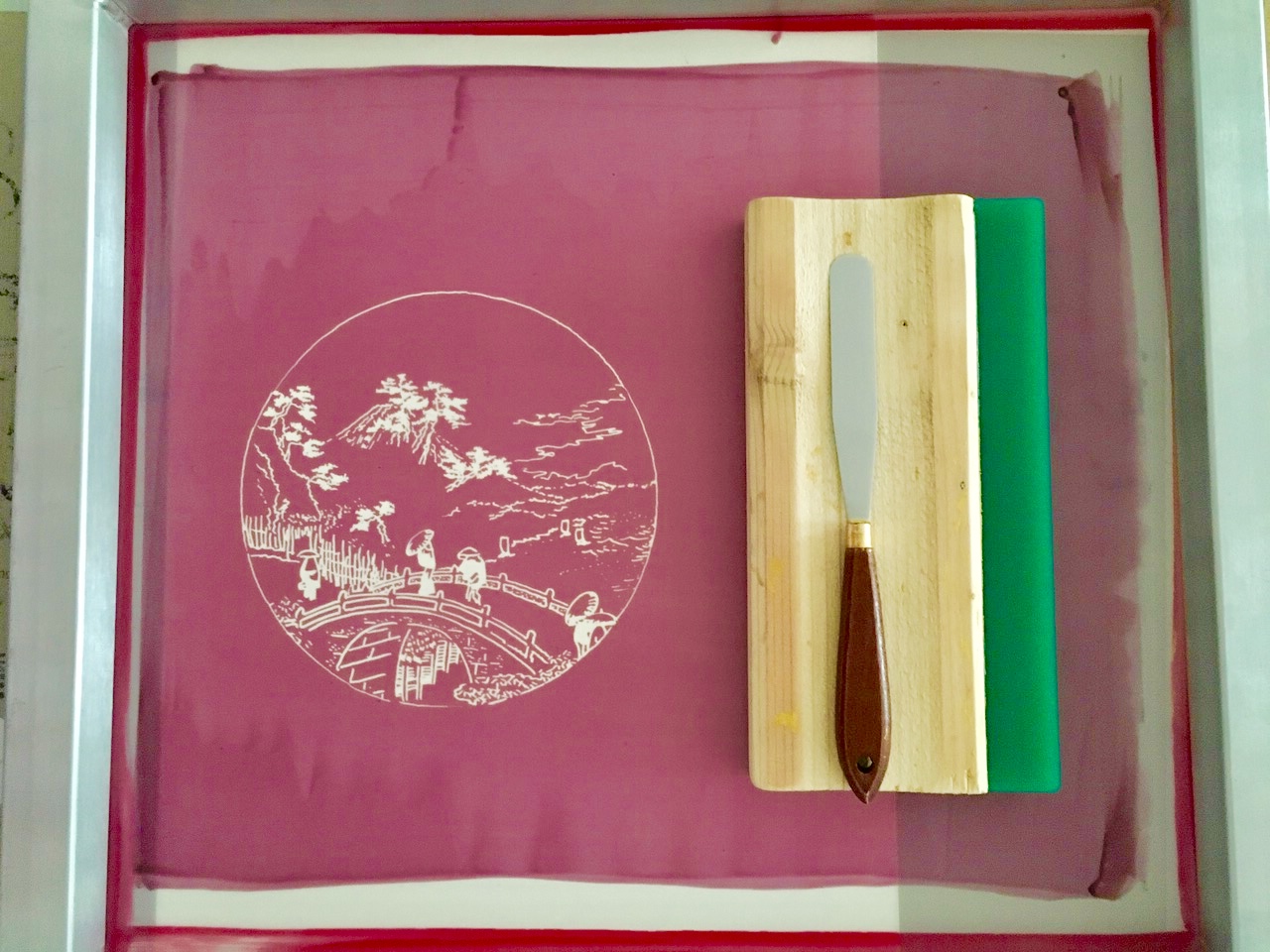 Linocut printmaking
Powerful yet delicate.
This linocut was created in a workshop at the Bröhan Museum in Berlin.
Linocut on an acrylic block
Simple artistry.
We cannot find a new passion.
We can only find better places for our passion to flourish. – Simon Sinek
Hokusai Medley –
assembled from various Hokusai elements.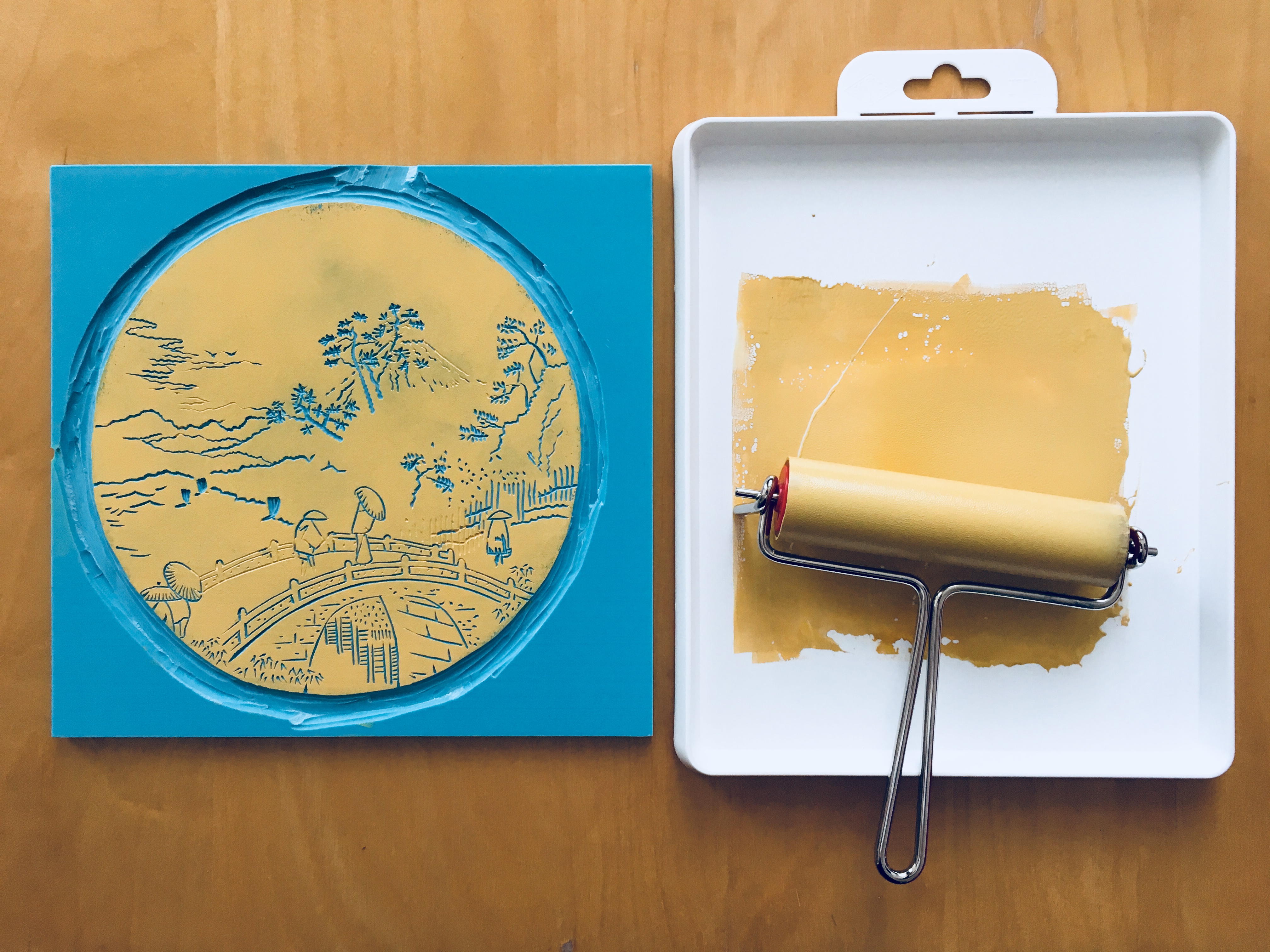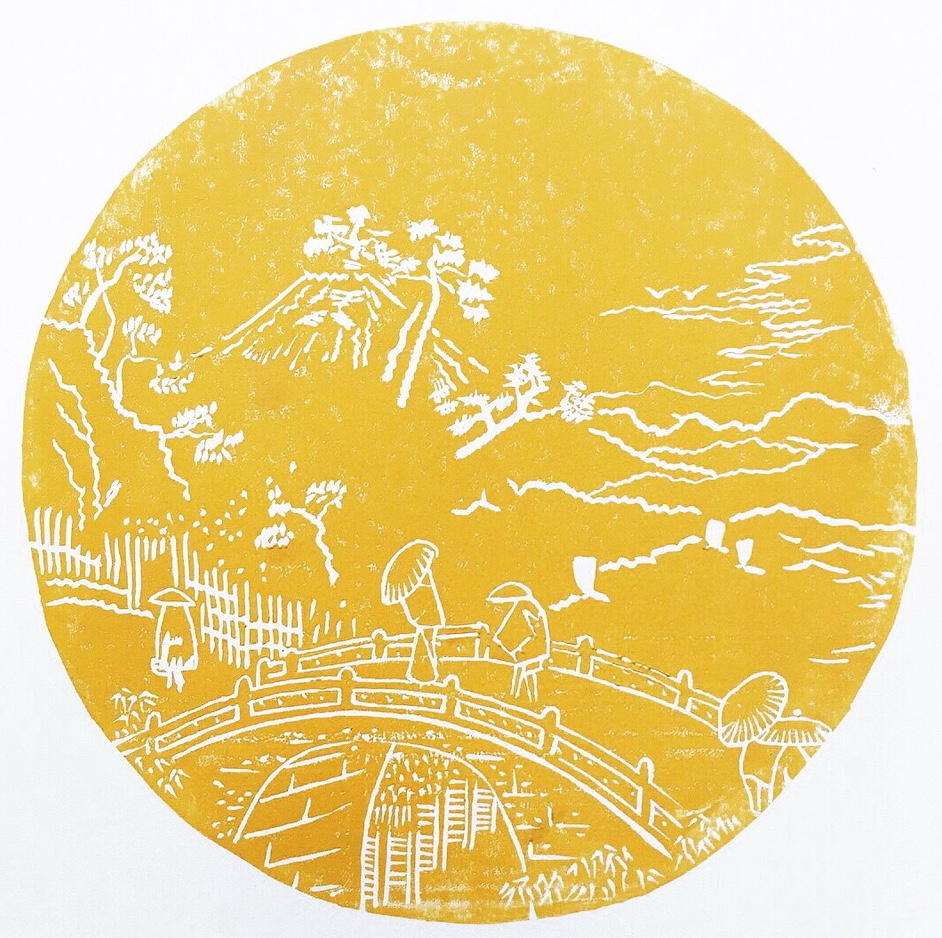 "I would not creep along the coast but steer out in mid-sea, by guidance of the stars." Georg Eliot 'Middlemarch'
Sleek, elegant designs featuring sophisticated Asian motifs.
"There are three responses to a piece of design: yes, no, and WOW! Wow is the one to aim for." – Milton Glaser
One-of-a-kind designs brought to life through meticulous craftsmanship (pattern making, tailoring, silkscreen printing, linocut printmaking, pottery making, etc.)
Fair working conditions. Sustainable work processes (short transport distances, preferably plastic-free packaging).
"The things that excite you are not random. They are connected to your purpose. Follow them." – Simon Sinek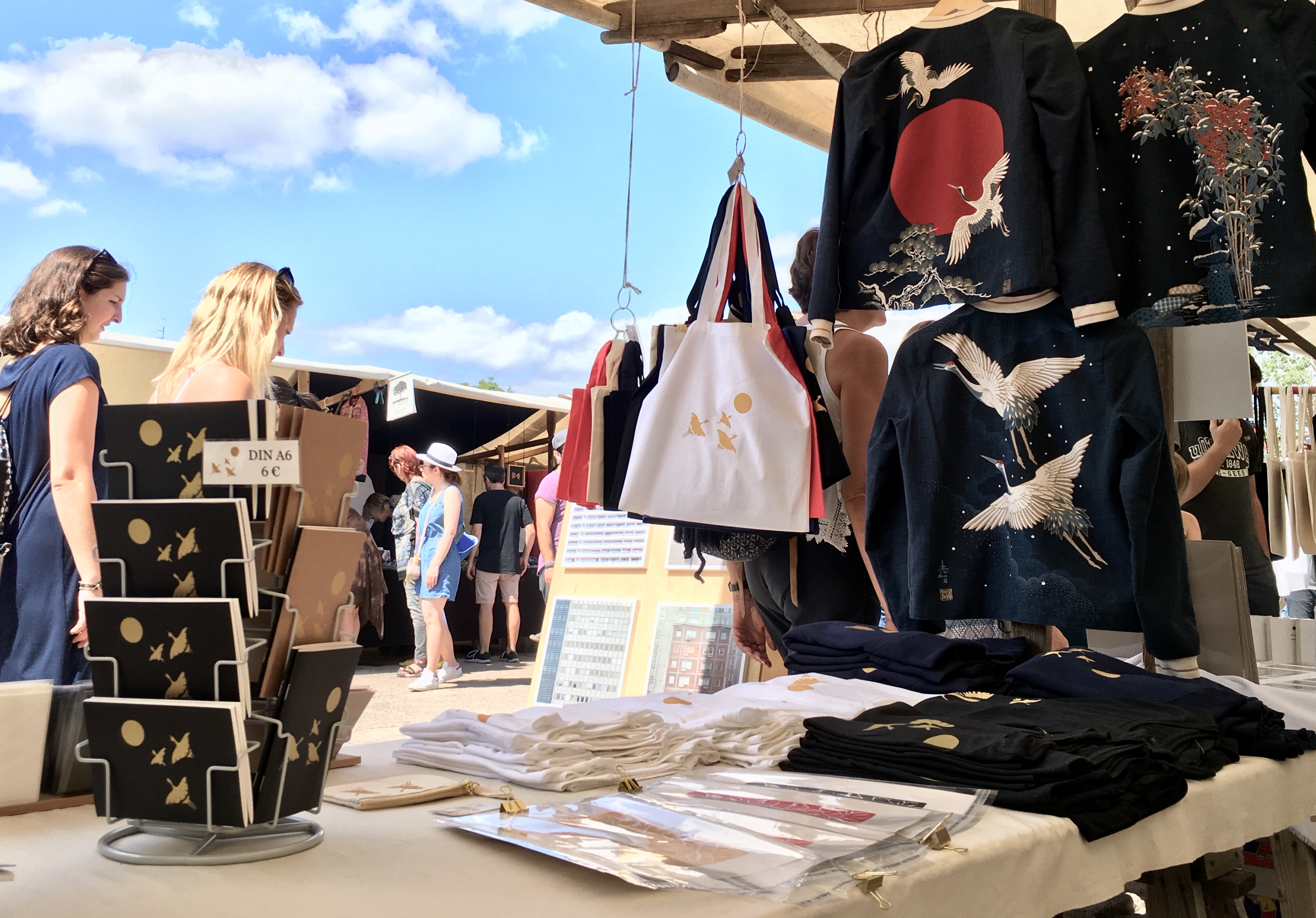 Pop-up events & markets
Mostly in Berlin, but not exclusively! We hope to meet you, sooner or later! ;o)
Nurture even your faintest dream with a spark of madness and watch it take flight into reality.